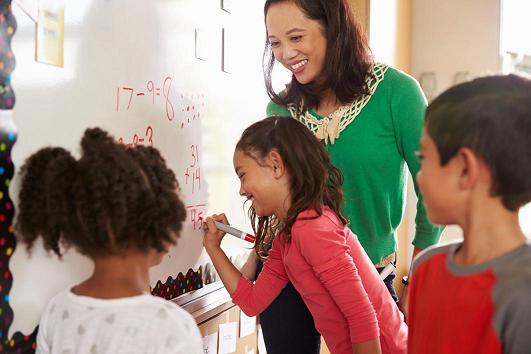 "Every child deserves an education,and every teacher deserves respect"
The Need
Clemtec Corporation was founded on the idea of a child's need, and the philosophy that,"It's not what others did not teach that should concern you, but what you can learn now to overcome the difference that is important."
The Start
A young student attending North Carolina Central University mentored and tutored school aged children in Durham, NC. As a future educator, he was surprised at the problems and needs of students. He realized many students were missing fundamentals of education, and their future was plagued with disadvantages. He concluded, many of the issues concerning him were no fault of students. He decided to help students who were neglected, poorly taught, "labeled" discipline problems, and told they would never succeed. He questioned the problems of students' education, not from the view of where students should be, but challenged issues of students' need as they existed. He realized the needs of students were magnified by disadvantages and limited skills. He made the educational needs of students a priority.
The Founding
For young J T, that meant going to ghettos, slums, and deprived areas of Durham, as well as affluent communities to help children meet their educational needs. He discarded the idea that a child at a certain age should know all desirable things. He rejected that concept, and echoed that circumstances of birth, denied opportunities, and the sting of poverty influenced the knowledge of students. No child he said, "thinks well on an empty stomach, a tired body, a troubled mind, and a sleepless night". He disregarded student's age, circumstances, ethnicity, and limitations. He begin to teach and tutor students in innovative ways to increase learning and make a difference. His observation of the needs of children made him realize even more the need to teach and help them. In his senior year, he vowed to make his school's motto, "truth and service" a part of his life's mission. His message to all was, "It's not what others did not teach that should concern you, but what you can learn now to overcome the difference that is important."
The History
These words, beliefs, and ideas established a small educational service business in early 1966. The business was limited in the early years and all services were free. Providing free educational service to all who wanted it was an innovative start to success. Free professional services with effective solutions to problems for schools and students was unheard of in the 60's; by 1969 the company experienced several successes. Some southern institutions were viewing Clemtec as an effective discipline, consulting, and motivational speaker service. At the same time their reputation had spread from North Carolina to Virginia, Maryland, and some sections of the east coast. The company grew in the 1970's. In the early 80's they became a well regarded educational resource. By 1989 Clemtec experienced another growth period and the company later Incorporated. They crossed the country, helping schools and educators who needed their services. 56 years later,a national recognized educational resource, Clemtec is still helping children and providing educators solutions. They are motivating students, changing behaviors, and providing schools and teachers strategies that solve educational problems. They daily fulfill the motto of North Carolina Central University- "truth and service".
."You will never stop me from teaching, and I will never let you stop learning" -Dr. J T Clemons